well i dont see anything against this in the rules, and it is pirate related sooo..
I have some pirate earings for sale (along with others) at my selling joural
missdeedesign ill put them all here under a cut. if this isnt allowed (cant blame me since it doesnt say anything against it in the user info) just tell me and ill delete it.
Ps i didnt just join this community to sell these earings i've been a member for quite some time.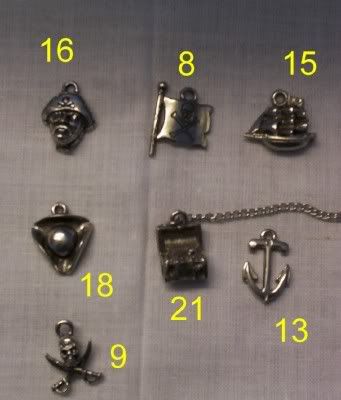 they are made out of pewter and come in dangly like below and not dangly (which is still dechnically dangly) that just has an earing hook attatched to the loop. Both are $5 shipping included. To order comment below and ill tell you all the details, or go to my selling journal.